Celebrating June Dairy Month with Hazelnuts
June is recognized nationwide as Dairy Month–a month to celebrate all the hardworking dairy farmers, their cattle and the delicious ways dairy makes its to our tables. Oregon has a proud dairy tradition, with the first dairy cows arriving in 1838, before Oregon was even a state!
According to the Oregon Dairy Nutrition Council, Oregon is home to approximately 126,000 dairy cows that produce 2.6 billion pounds of milk annually! With hazelnuts and dairy both being proud and prominent crops in Oregon, it's only natural that they would combine to create several delicious dishes. Head over to our recipe corner to fulfill your dairy and hazelnut cravings with our cheese board featuring hazelnuts and berries, cheddar soup with hazelnuts or hazelnut chai granola to sprinkle on your yogurt.
There are also many great local food companies who have made magic with the combination of dairy and hazelnuts:
Tillamook
Tillamook has been one of the longest standing local supporters of Oregon hazelnuts. In addition to limited edition specialty items, the Oregon hazelnut and salter caramel variety has been a cornerstone of the treat lineup.
Burgerville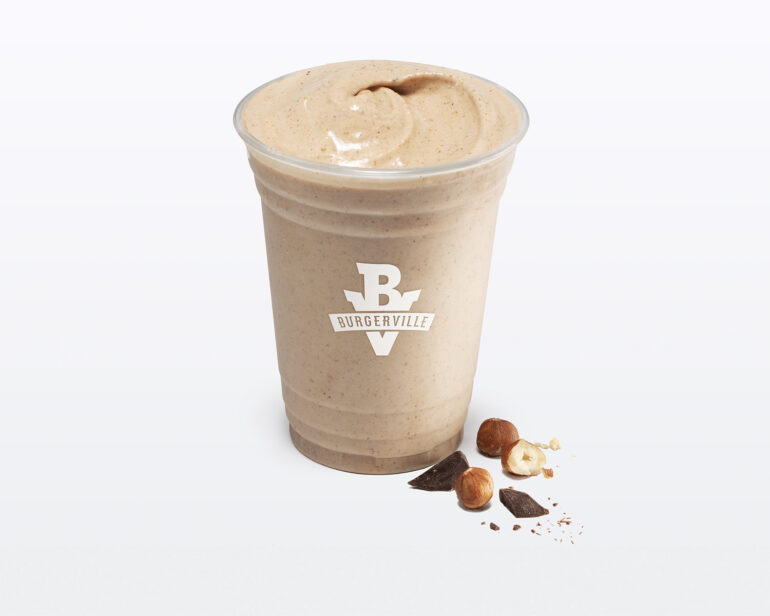 The signature burger chain of the Pacific Northwest, Burgerville is beloved for its use of local ingredients, from onion rings to strawberry ice cream sandwiches to hazelnut chocolate milkshakes.
Rogue Creamery
For the cheese lovers, there is Rogue Creamery. The Central Point, Oregon-based creamery  uses Oregon hazelnut shells to smoke their best-selling cheese–Smokey Blue.