The list of ways to use hazelnuts is seemingly always growing. Chefs, food innovators and hazelnuts processors are all exploring new ways to incorporate that distinct hazelnut flavor. Hazelnuts are renowned for their incredible versatility and the flavor profile can pair with everything from chocolate to coffee to cinnamon sugar to rosemary.
To maximize this broad appeal, hazelnut processors are expanding their value-added product lines and crafting hazelnut formats that go beyond the traditional kernels. One of the newest and perhaps most intriguing is hazelnut oil. Hazelnuts, and all tree nuts, are high in oil content, which makes them an excellent source of healthy fats.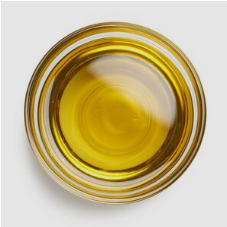 To extract the oil from the kernels, hazelnut oil is cold pressed and unfiltered, which accentuates it's delicious, nutty flavor and aroma. Hazelnut oil is used as an alternative to other cooking oils, or can be incorporated into marinades, vegetable sautes and salad dressings. It is also growing in popularity as a bread dip and ice cream topping.
If you are looking for a new way to get hazelnuts into your diet, give hazelnut oil a try. A list of hazelnut oil retailers can be found here.