Wheat flour alternatives are popping up on store shelves left and right, and for those seeking a little hazelnutty flavor in their gluten-free flours, we have the solution. Hazelnut meal, often called hazelnut flour, is a finely ground–as small as 1 mm– wheat flour substitute. Like any other flour or meal, hazelnut meal acts as a binding agent, flavor booster and nutrition enhancer.
Hazelnut meal is also natural; hazelnut processors simply grind Oregon hazelnuts until they achieve the desired consistency. It provides the same texture as traditional flour, but also incorporates that signature nutty flavor. Hazelnut meal is especially great in pastries, baked goods and pastas, each of which are highlighted in the recipes below.
Visit our list of hazelnut wholesalers to learn about sourcing hazelnut meal, from one-pound bags up to bulk volumes for bakeries and restaurants.
Hazelnuts for breakfast! This family-favorite will start anybody's day off right. This recipe even teaches you how to make hazelnut syrup to drizzle on the waffles. Substitute wheat flour with hazelnut meal in the waffle batter.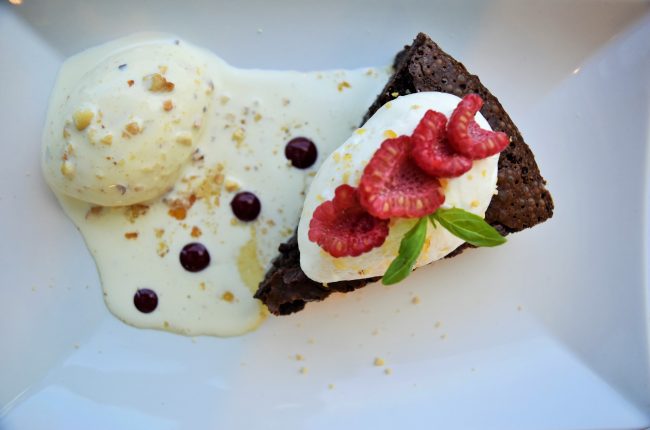 This flourless chocolate cake is made with hazelnut meal as the base. The recipe also features simple instructions for homemade hazelnut ice cream and Frangelico Chantilly for that perfect summer dessert!
The winner of our 2020 hazelnut recipe contest with Flavor and the Menu magazine, this recipe loads up on the hazelnuts in every way. From hazelnut flour pasts to hazelnuts sprinkled on top, this cacio de pepe showcases how versatile Oregon hazelnuts are.