Super Snacks for Your Bowl Game Party
Are you looking for a way to mix fresh hazelnuts into your football game watch? We compiled a few of our quickest and easiest snack recipes that will be crowd-pleasers at your gathering.

Is there anything more quintessentially football party than snack mix? Our recipe is only six ingredients, including classics like pretzels and Chex; we top it with honey and sea salt to achieve that blend of sweet and savory.

These cheeseboards are highly customizable yet always delicious. The savoriness of hazelnuts pairs well with cheeses–we used sharp cheddar, white cheddar and black pepper white cheddar–and are an easy grab-and-go item for fans who don't want to miss a minute of the game.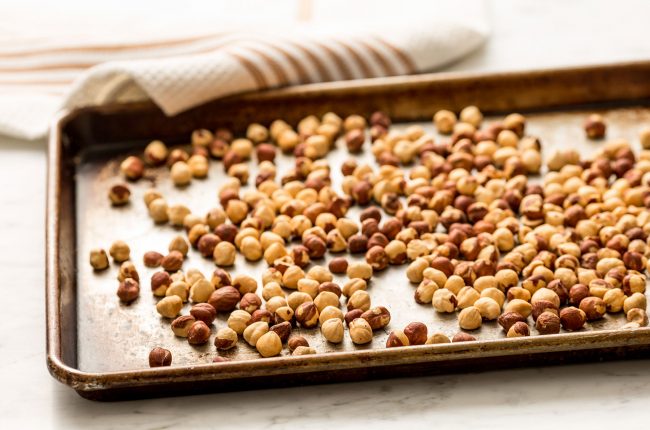 Recipes don't come much more basic than this. Simply roast the hazelnut kernels on a baking sheet at 275 degrees for 12-15 minutes. This will bring out the colors and provide that desired roasted flavor. After they have cooled slightly, you can remove the skins and have fresh roasted hazelnuts ready to go.