Landscaping with Hazelnut Shells
Everyone knows hazelnuts are a delicious snack with a robust, distinct flavor but did you know hazelnut shells are also a fantastic mulch alternative for creative landscaping?
After hazelnuts are harvested and processed, the kernel, the piece we most often eat, is separated from the shell. The shells can be used for many different things, but landscaping is one of the most common. The natural dark red color of the shells is further brought out when the shells are roasted, thus providing the distinct hue that "pops" in any garden or landscaping project. Not only do the shells look great, but they are also easy to apply, long-lasting and deter weed growth, snails and slugs.
Hazelnut shells are available by the bag or wholesalers can even deliver full truckloads. Click here to find a list of hazelnut shell suppliers, or visit your local garden center and ask if they have Oregon hazelnut shells in stock!
Now that we know how to best use hazelnut shells, here are three recipes that make best use of hazelnut kernels!
You can bake a fresh loaf of bread any night of the week with this easy recipe! This classic beer bread is made with a refreshing pilsner and has a topping loaded with hazelnuts. Serve it alongside your favorite seasonal soup or pair it with a light salad.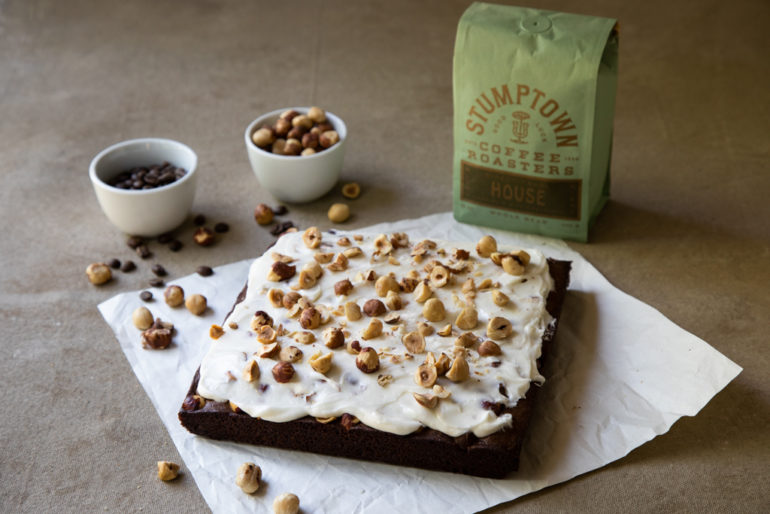 These brownies are made rich and decadent with the addition of milk chocolate and finely ground coffee beans. Hazelnuts add a pleasant roasted, nutty flavor with a crunchy bite. The simple frosting adds a creamy note to bring the dessert together for an unforgettable treat!
Grilled Cherry and Oregon Blue Cheese Salad with Creamy Hazelnut Dressing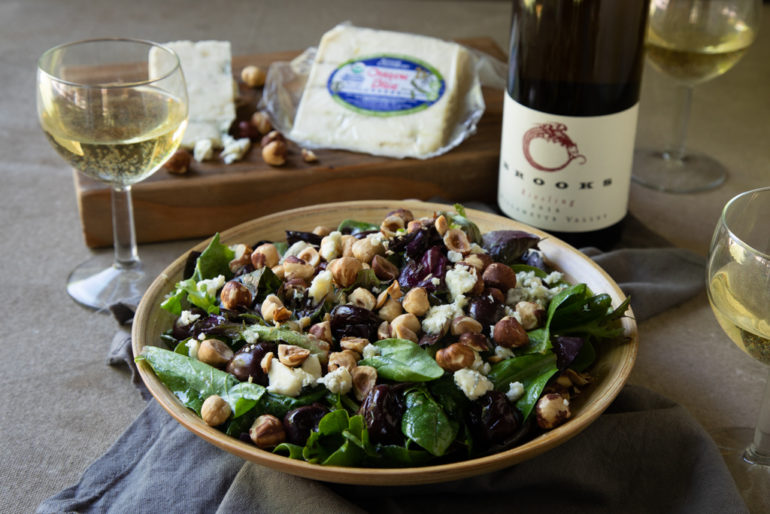 This refreshing salad gets a burst of flavor from grilled cherries and roasted hazelnuts. The addition of tangy blue cheese blends beautifully with a dressing made of pureed hazelnuts and honey. Pair this salad with a crisp Oregon Riesling.