Time: 30 minutes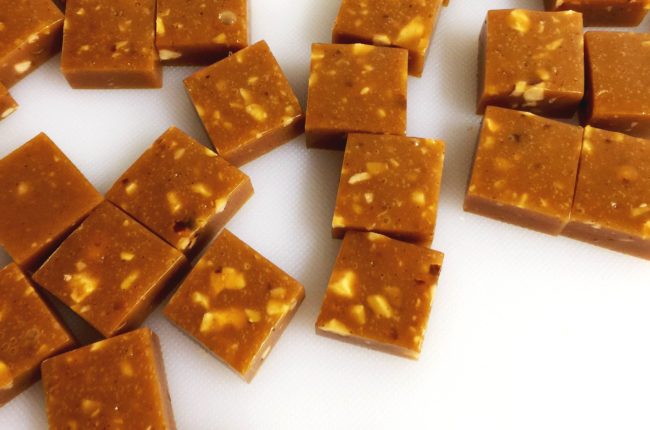 Ingredients
300 grams whole Oregon hazelnuts
156 grams light corn syrup (not high-fructose corn syrup)
40 grams dark brown sugar
8 grams good quality salt
Directions
Preheat the oven to 300 degrees.
In a small bowl, combine the Oregon hazelnuts with the corn syrup, brown sugar, and salt. Spread the concoction onto a non-stick baking mat that you've placed on a cookie sheet or sheet pan. It will look like a puddle of sugar studded with hazelnuts.
Bake for 25-30 minutes, stirring two or three times during baking, until the syrup surrounding the nuts is a lovely deep honey color.
Remove the pan from the oven and allow the candy to cool completely. Once cool, break or chop it into manageable pieces.
Store the candy in an air-tight container, at cool room temperature, for up to one month.