Gear Up for Summer with Three New Oregon Berry and Hazelnut Recipes
It's no secret that Oregon's Willamette Valley has the ~best~ conditions for growing hazelnuts, but did you know that's also true for growing berries? That's right, our West Coast marine climate, clean air, fertile soils, warm days and cool nights create the perfect conditions for naturally sweet, flavorful berries. That's why we are bringing you three new recipes to help you take advantage of the season. If you are local to the Northwest, fresh Oregon berries will be available during the summer months, or you can find them everywhere year round in the freezer section at your local grocery store.
Prep breakfast for the whole week with this overnight oats recipe made with local Bob's Red Mill Old-Fashioned Oats, Pacific Natural Foods Chocolate Hazelnut Milk, fresh Oregon berries and Oregon hazelnuts. These small but mighty jars are packed full of healthy, filling ingredients and are perfect for busy mornings!
Oregon Cheese and Hazelnut Board with Honey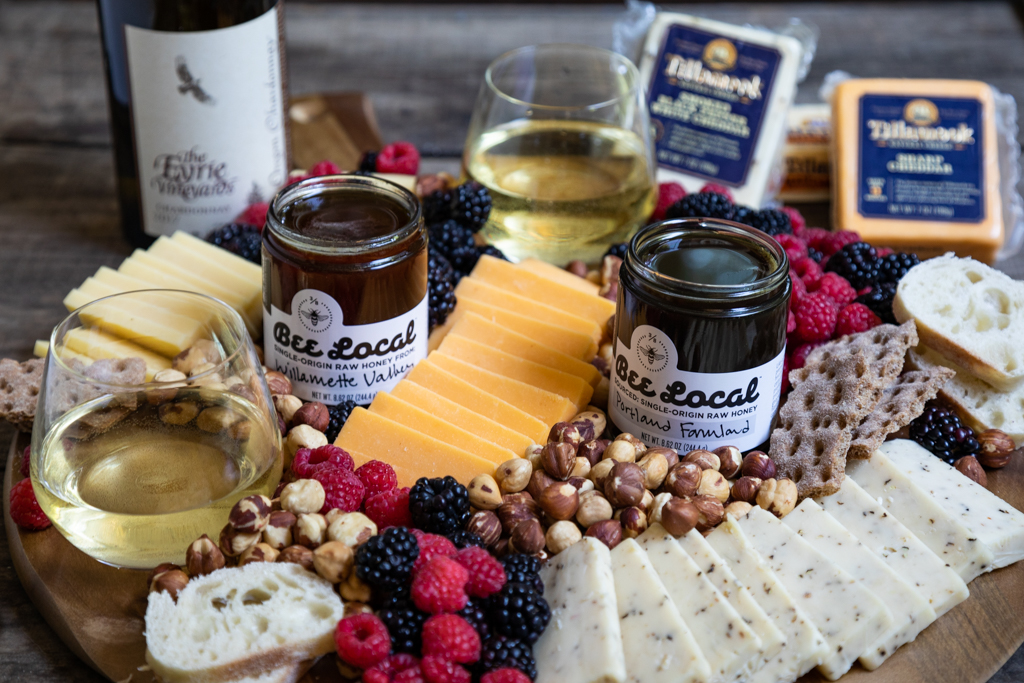 This show stopping cheese board screams Oregon with juicy berries, Tillamook cheese, sweet Bee Local honey and rich hazelnuts. Pair with a crisp glass of The Eyrie Vineyards Chardonnay Estate.
Oregon Raspberry and Hazelnut Ricotta Cake
Creamy ricotta cheese, raspberries and crunchy hazelnuts come together beautifully in this versatile cake. Serve at a summer dinner party or Sunday brunch for smiles all around.