Springtime in the Orchard
Spring is slowly starting to, well, spring in Oregon. The Willamette Valley is traditionally very rainy from late October through March before tapering into beautiful summer days. We are steadily trending toward the end of these gray, gloomy days and onward toward sunshine!
For hazelnut growers, the changing of the season is primarily maintenance time. As a winter pollinating plant, hazelnut pollen emerges from elongated catkins throughout December and Janaury and blows onto tiny flowers on the trees. They will be fully fertilized and begin showing the early stages of nut growth in May. While this process is happening, there is still plenty for hazelnut farmers to do to maintain their orchards. Throughout late winter and early spring, growers are pruning their trees to ensure tree health. Among the benefits of pruned trees are open canopies that allow sunlight to penetrate the orchard. Many growers will mulch these pruned branches and let the mulch decompose back into the orchard floor, thus improving the soil health.
Any successful farm needs year-round management and attention. This means countless hours of work for growers; that's how one works up a grand appetite. Our growers picked some of their favorite feel good recipes from our library that hit the spot after a long day in the cool early spring air.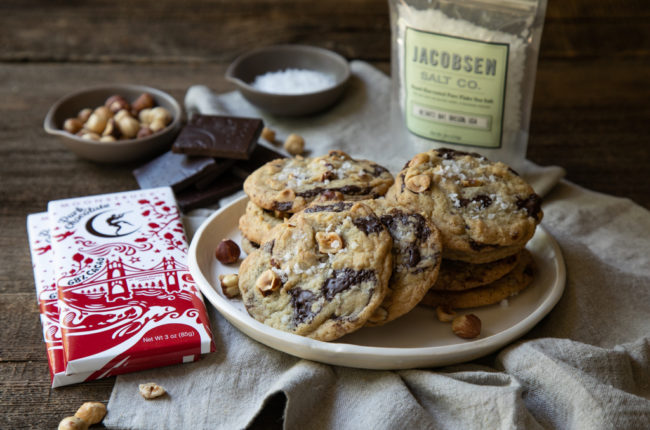 These cookies offer the ultimate sweet and savory flavors by combining chunks of dark chocolate with chopped hazelnuts. Each cookie is finished with a crunchy sprinkle of flaked sea salt.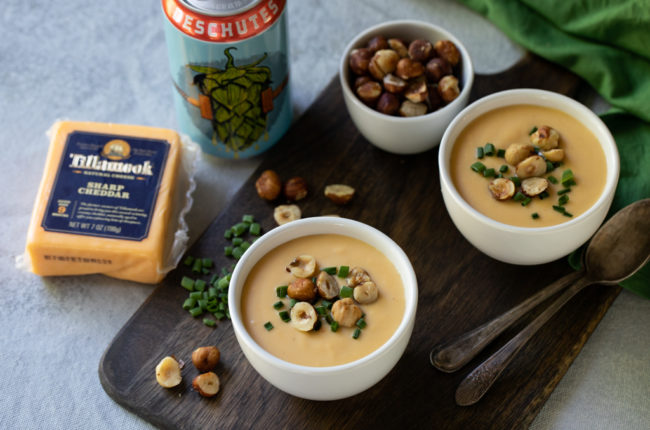 After 10-12 hour days that begin before sunrise and don't end until the sun sets, nothing warms the body like a bowl of hot soup fresh from the stove. Sharp and medium cheddar cheeses complement the beer to create a tangy, creamy starter for a fun local beer dinner. It's served with a hazelnut topping that has a hit of savory garlic flavor.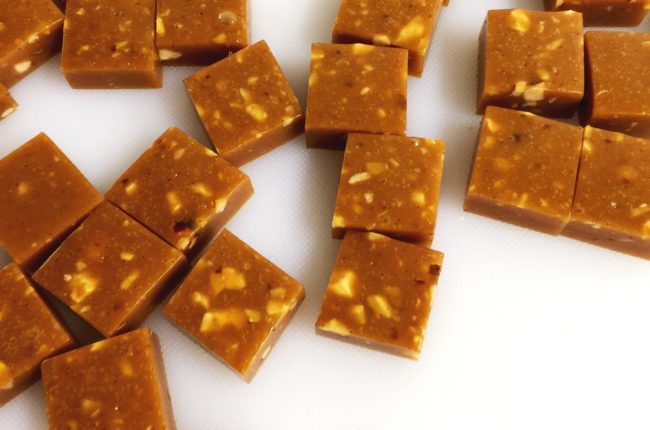 It only takes four ingredients to make these delectable sweets. Simply mix the ingredients in a bowl, pour onto a cookie sheet and bake for 30 minutes. Once they've cooled, break into pieces of any desired size!