School is in Session with These Quick and Easy Recipes
Summer barbecues are winding down and Labor Day has unofficially capping off summer. It's the telltale sign of the next phase of our calendars: back to school!
The beginning of a new school year also means busy schedules. Team sports, dance recitals and musical performances are taking families in different directions every day of the week. With this new and hectic routine, you need nutritious and efficient meals to keep your family fueled.
From crowd-pleasing entrées to quick after-school snacks, we have a few hazelnut recipes that will surely become your fall go-tos.
Hazelnut Crusted Chicken Tenders
Chicken tenders are a childhood classic and lunchroom favorite. We've spiced up this tried-and-true tradition with finely chopped hazelnuts. With just a few common ingredients—eggs, flour, salt, and pepper—and you've got a surefire hit that is quick and easy to pull together on a busy weeknight.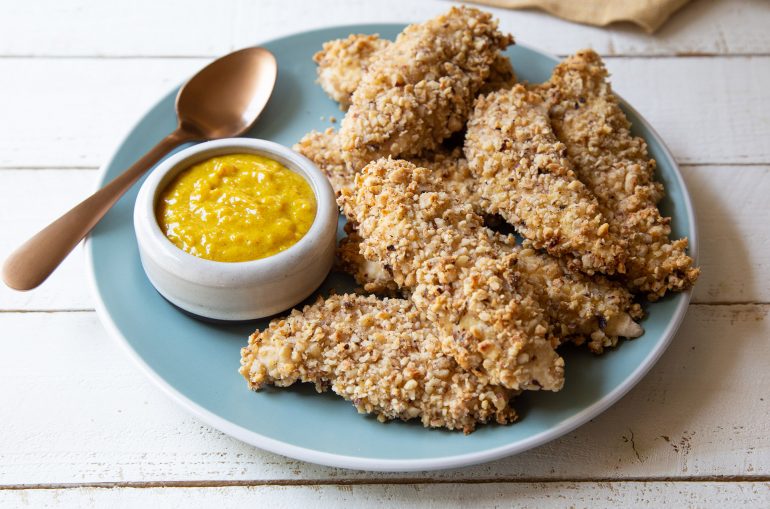 Hazelnuts serve as the base for this nutritious flavor explosion that also features rolled oats, pumpkin seeds, cinnamon, ginger and honey. This granola provides that versatile texture we love in any breakfast or snack recipe. Make a large batch for breakfast meal prep and sprinkle a handful into a cup of yogurt.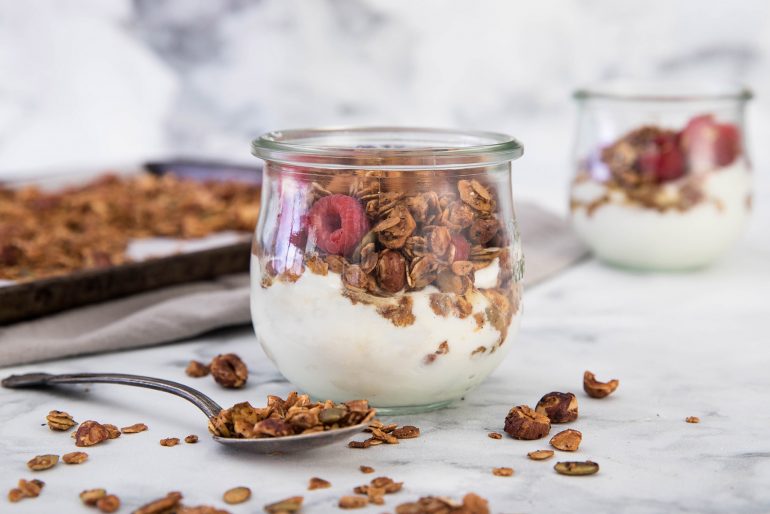 Chocolate Hazelnut Coconut Butter
Chocolate is a hazelnut's best friend – it's a pairing made in food heaven. We've added coconut oil to give an extra sweet twist to this Chocolate Hazelnut Butter. This spread is perfect for all of those after-school snacks—lather it on a slice of bread, use it as a dip for a fruit tray or simply eat it by the spoonful!