Oregon Hazelnuts are Trending on Portland Menus
With a crop size larger than ever before, Oregon hazelnuts are gaining recognition within the foodservice industry among award-winning chefs. Prized for their high quality, crunchy texture and unmatched flavor, hazelnuts are the perfect addition to any dish.
Dine on dishes featuring Oregon hazelnuts at some of Portland's best restaurants and get inspired to cook these chef-made recipes at home.
Altabira City Tavern
Located on the top floor of Hotel Eastlund in Portland's Lloyd District, Altabira is known for its fresh American cuisine and selection of local craft beers, wines, and locally distilled spirits. Enjoy downtown views while dining on chef Greg Staerkel's Hazelnut Halibut with Spaetzle, Marinated Beets, Mizuna and Huckleberry-Hazelnut Compote.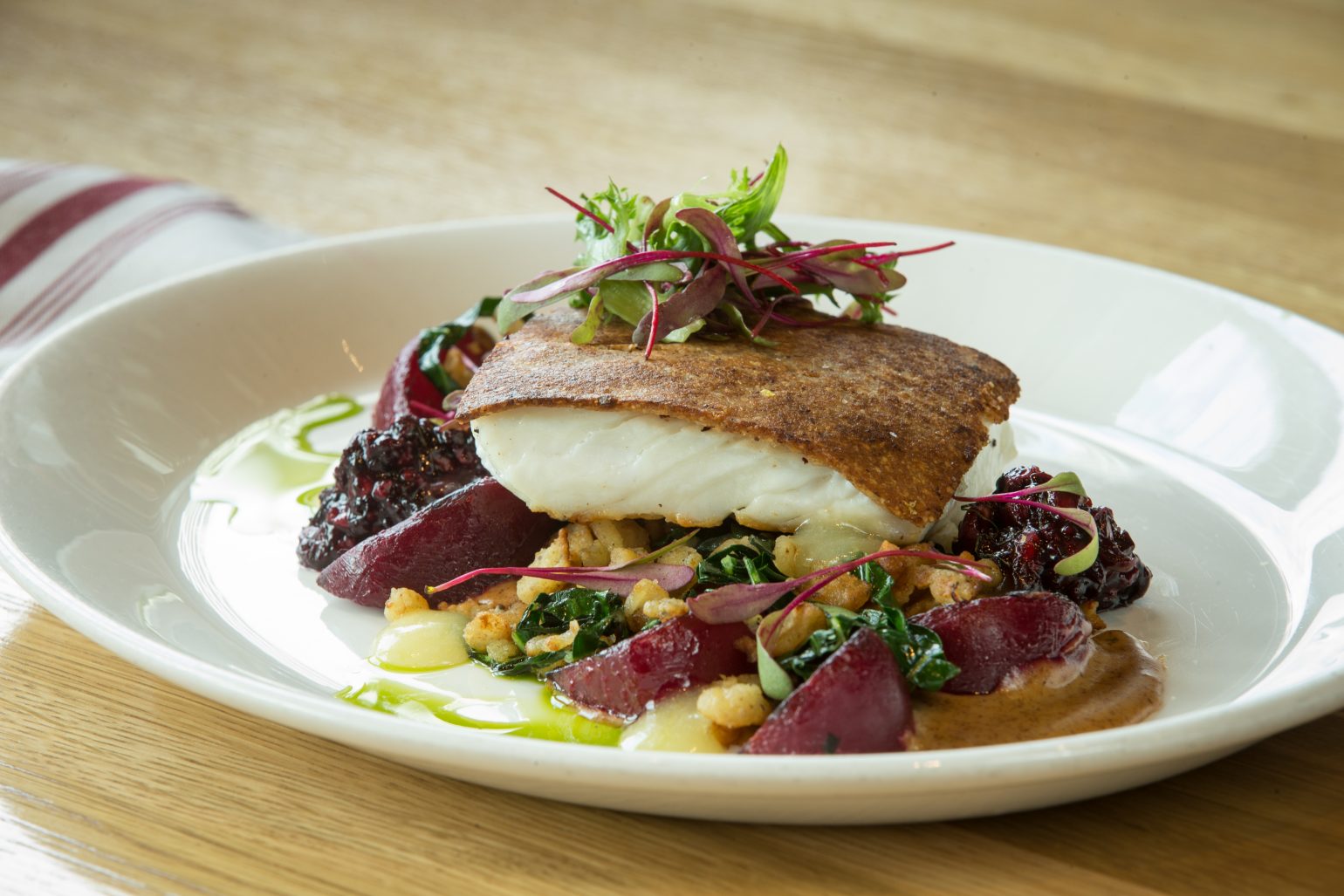 Farm Spirit
With a passion for local, fresh ingredients, Farm Spirit celebrates the uniqueness of foods, farmers and creators within the Cascadia region of Oregon. Each dish on the plant-based menu has a colorful story on and off the plate, and all the produce is sourced within 105 miles. Taste the flavor of Oregon's state nut in chef Kei Ohdera's Hazelnut Grits with Crispy Shallots and Herbs.
Nostrana
Repeatedly recognized among the best Portland restaurants, six-time James Beard award finalist chef Cathy Whims dishes up Italian home cooking at her Southeast Portland restaurant, Nostrana. Focusing on hand-tossed pizza and seasonal pasta, Whims' Toasted Hazelnut Polenta is an Italian comfort classic.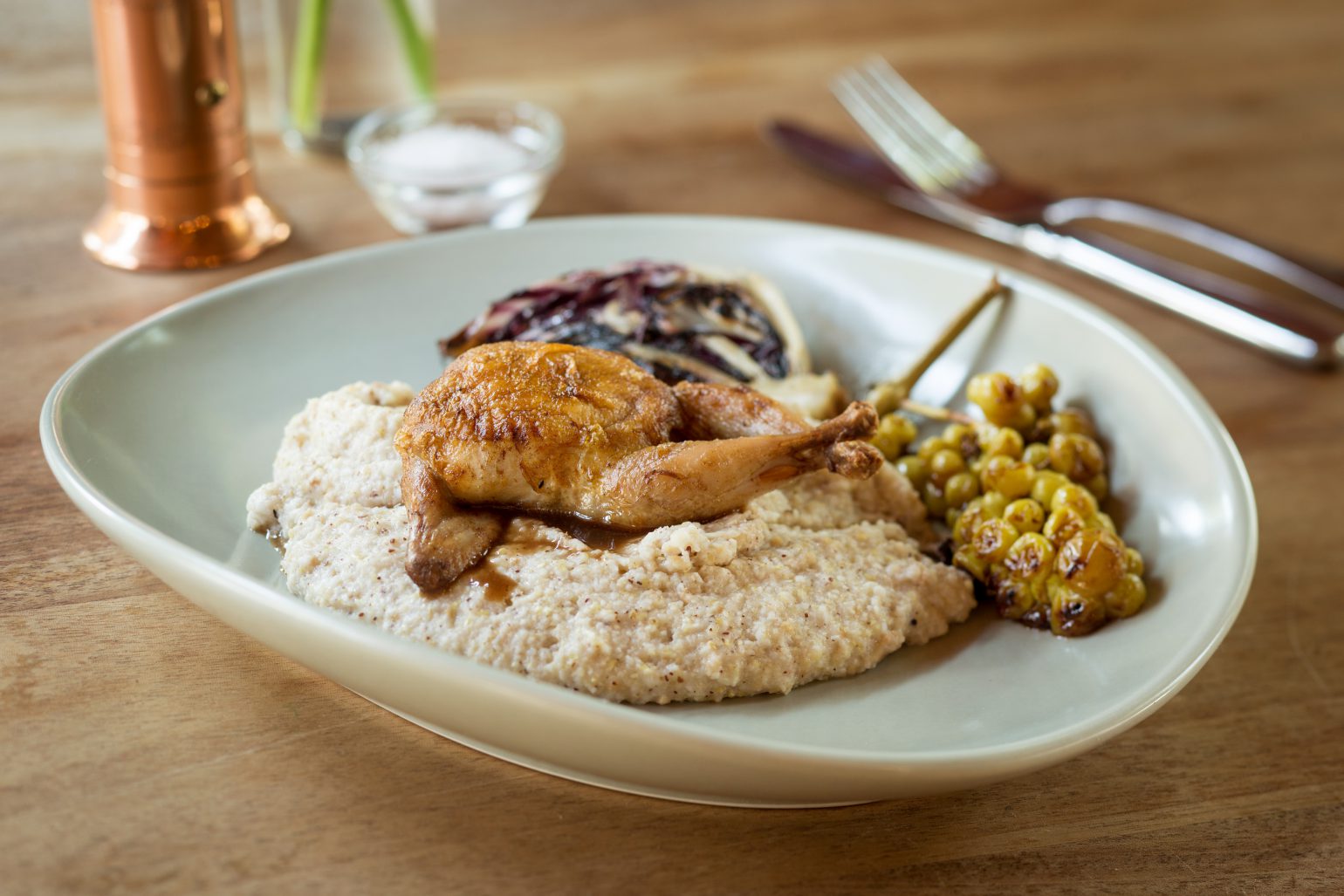 Quaintrelle
Quaintrelle, a farm-to-table restaurant located in North Portland, serves Pacific Northwest-inspired cuisine "made with passion and intention." Chef Sedona McCaffrey-Allen's Hazelnut-Coffee Pot De Crème with Chocolate Ganache and Hazelnut Shell Smoked Marshmallow is chock-full of interesting textures and unique flavors.
Tanner Creek Tavern
Located in the Pearl District, Tanner Creek Tavern is restaurateur David Machado's newest restaurant. The menu emphasizes seasonal, approachable tavern fare with flavors inspired from around the world. Sip on a glass of fine wine while enjoying chef Jeff Larson's Maple Glazed Delicata Squash with Oregon Hazelnuts, Sage and Lime Crema.
Tasty n Alder
One of Portland's most influential chefs, John Gorham has been recognized for his multiple cookbooks and nine award-winning restaurants. Inspired by Gorham's travels, Tasty n Alder has an extensive menu celebrating seasonal sustainably-sourced ingredients, including Oregon hazelnuts. Tasty n Alder's Alder Burger is topped with Chubut cheese, house bacon and a delicious romesco sauce made with Oregon hazelnuts, roasted red bell pepper, and bold spices.