Oregon Hazelnuts are in the National Spotlight this Holiday Season
For the first time since 2002, Oregon has been selected to provide the 2018 Capitol Christmas Tree as part of the U.S. Capitol Christmas Tree Project. From the Willamette National Forest, this 85-foot tree will travel the reverse Oregon Trail to the White House lawn, as 2018 marks the trail's 175th anniversary. Along the 3,000 mile trek, the tree will make 25 stops along the way for celebrations and parades throughout the country, with 11 stops in Oregon alone.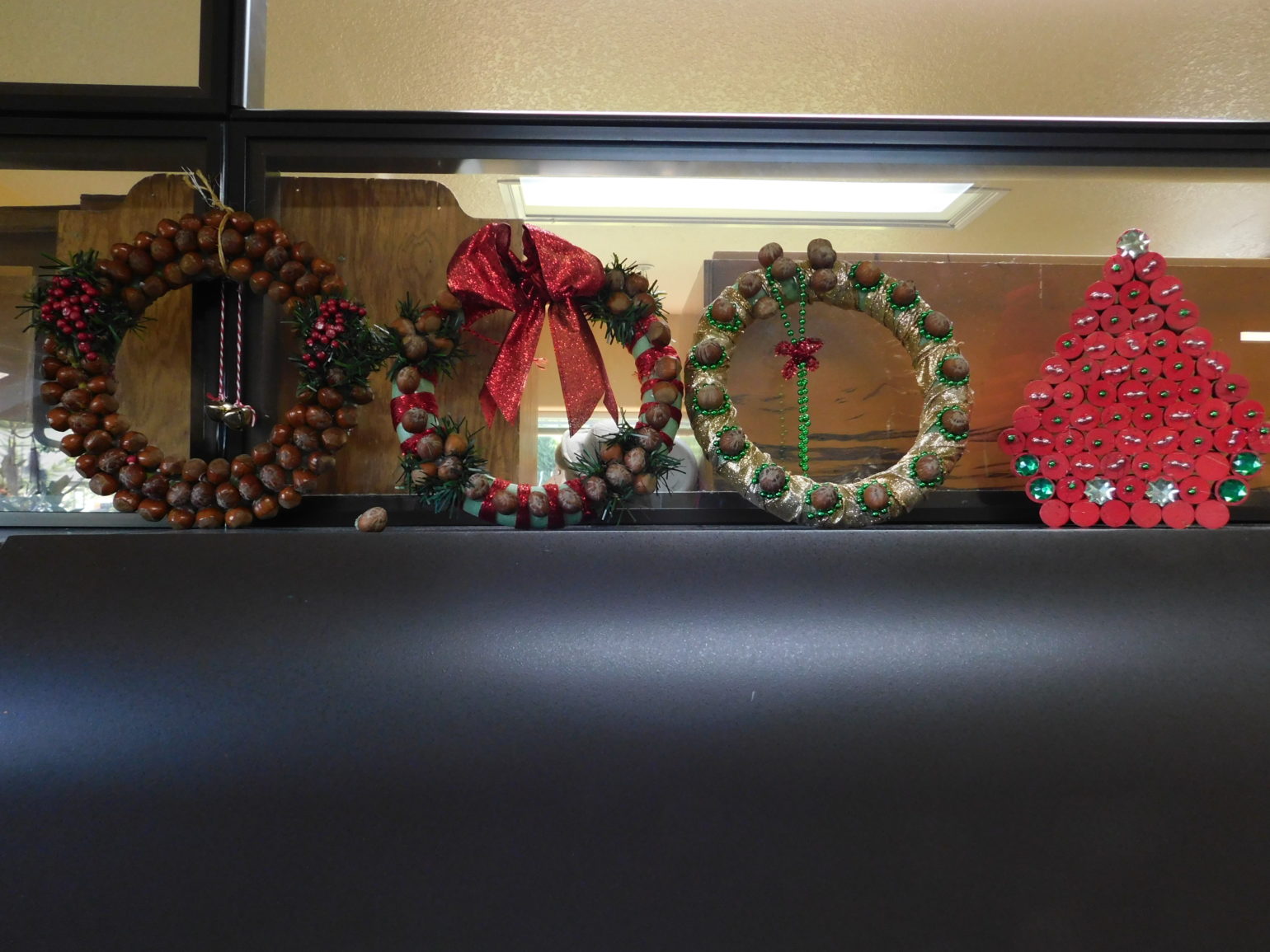 When asked to provide decorations for our nation's most famous Christmas tree, Nancy Shadomy, Forest Service administrative assistant, knew she wanted to create something that truly represented her home state of Oregon. Her immediate thought? Hazelnuts. Using Oregon's state nut, she created several 12-inch wreaths using about 4 to 5 pounds of in-shell hazelnuts per wreath.
Oregon Christmas tree growers have also donated 80 8-foot trees that will be showcased in offices throughout Washington D.C. A team effort, more than 6,500 small ornaments, 3,500 12" ornaments and 80 handmade tree skirt quilts have been donated from groups, business and individuals spanning across the state, representing various Oregon industries.
Follow the tree's journey from Oregon to the Capitol at CapitolChristmasTree.org.